Devenez un Vrai Gourou en marketing Digital
Que vous souhaitiez changer de carrière, vous perfectionner ou simplement apprendre les bases, 
nous avons le cours de marketing digital qu'il vous faut.
En savoir plus
Vous préparer au succès
Notre promesse: Vous partager des les éléments pratiques dans nos cours pour transmettre un aperçu concret de la façon dont vous pouvez réussir dans le marketing digital.
Que vous cherchiez à améliorer vos compétences dans un rôle existant ou que vous espérez poursuivre une nouvelle carrière dans le marketing digital, nous avons le cours qu'il vous faut. 
Grâce à une évaluation continue et au soutien de vos formateurs, nous pouvons vous aider à réaliser votre potentiel
What We Offer
Cours Video
Les cours vidéo créés par des professionnels vous permettent d'acquérir le contenu en marketing numérique.
Webinars avec des experts
Join our webinars and stay tuned on the current market trends.
Sessions Live
Improve and strengthen your knowledge with live lessons.
Meet the Team
Josh Taylor
English Tutor
Jessica Morton
German Teacher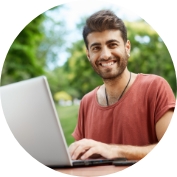 Jack Davies
React JS Trainer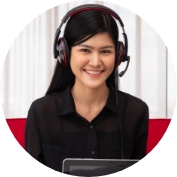 Karen Smith
SMM Specialist
Our Students

Amelia Williams
I have just completed a 3-month marketing course, but I already miss the center and Amelia. I can confidently say that all the knowledge I have acquired is applicable and useful. I definitely recommend everyone.
Amelia Williams
I have never taken part in any other courses with such pleasure and expectation as in the Spanish course by Marina. Great One! I love the way it is designed, and delivered. Highly recommended.
Amelia Williams
This is the BEST online course I have ever joined. I learned programming after completing a six-month advanced course. Then I completed a two-month internship and started working in one of the best companies in the market.